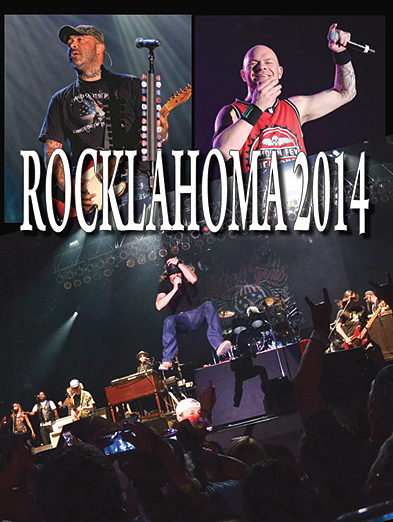 ROCKLAHOMA 2014 BOOK
only $49.95 plus shipping
ROCKLAHOMA 2013 BOOK
$49.95 plus shipping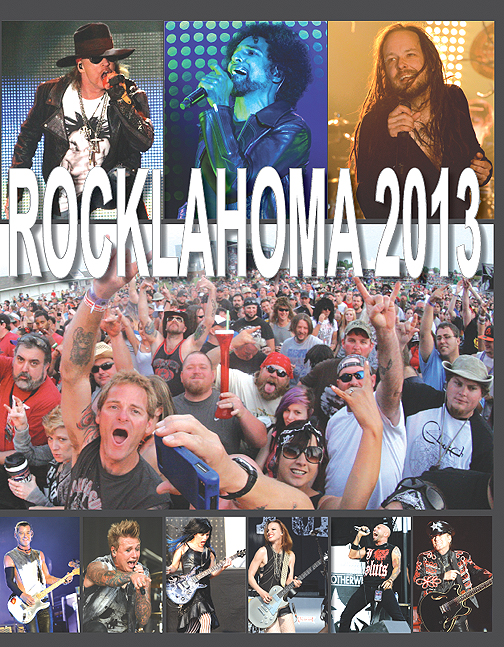 ROCKLAHOMA Five Year Anniversary Edition 2007-2011
The 8.5" x 11" hardbound book features 178 pages of full color photographs
covering all five years of Rocklahoma from 2007 through 2011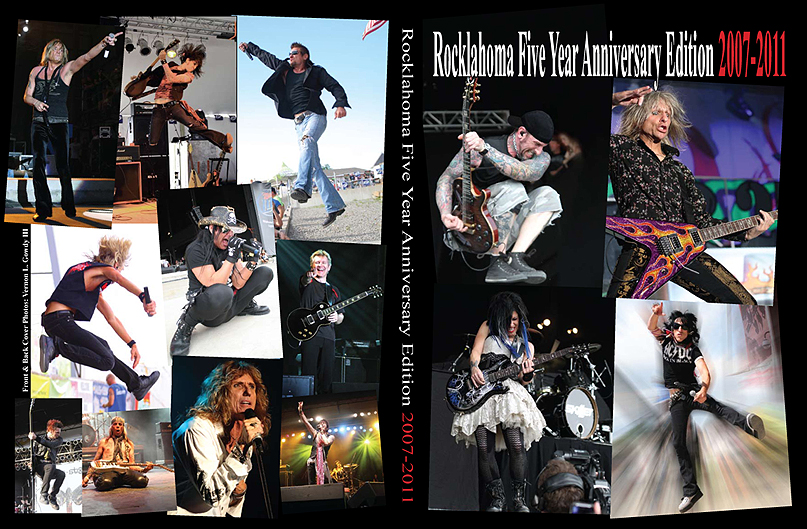 Order Now for only $64.95 plus FREE shipping
2015 ROCKLAHOMA BOOK GIRL POSTER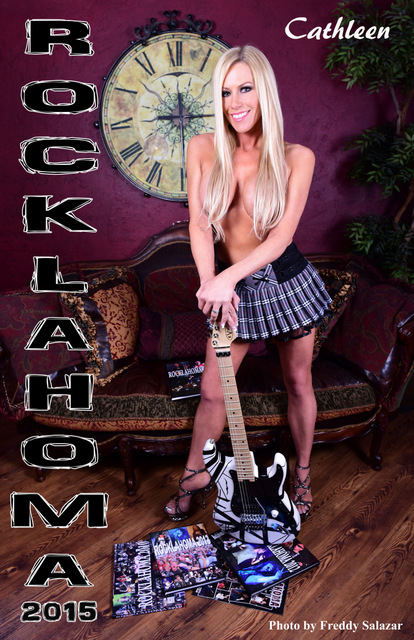 2015 Rocklahoma Book Girl Poster Available|
11x17 - $13.99 or 16x20 - $19.99
FREE SHIPPING in the United States
ROCKLAHOMA 2010 COFFEE TABLE BOOK
The 12"x9" hardbound book features 108 pages of full color photos
Over 300 photographs capturing all three days of Rocklahoma 2010
JOIN US ON FACEBOOK
During the three day festivals, fans enjoyed ZZ Top, Buckcherry, Three Days Grace, Godsmack, Tesla, Chevelle, Cinderella, Fuel, Sevendust, Theory of a Deadman, Saliva, Saving Abel, Adelitas Way, Aranda, Burn Halo on the Main Stage and Lacuna Coil, Gypsy Pistoleros and much more on the Hard Rock Stage and Retro Stage. The photographs are complemented by narration that tells the complete Rocklahoma story from the first band to the last guitar chord.

Tesla (Sunday, May 30, 2010)

ROCKLAHOMA 2009 BOOK
Order the Rocklahoma 2009 Coffee Table Book Now! Order securely online with PayPal. The 12"x9" hardbound book features 128 pages of full color photos. Each book is hand numbered with over 500 photos throughout the book and a comprehensive narration telling the complete Rocklahoma story.
Every main stage band is featured, as well as all the bands that played the three side stages (Fun House, Retro and The Strip). In addition, the Garden of Evil Party and Corporate Tent is included.
Exclusive photos taken backstage, press conferences and the Miss Rocklahoma contest.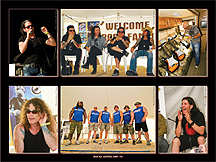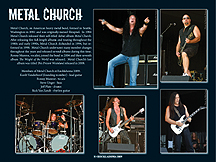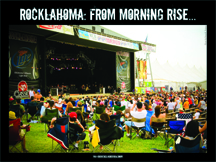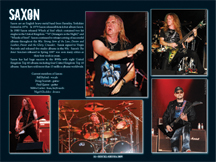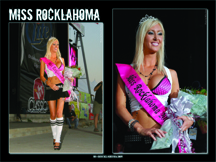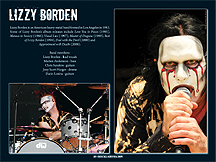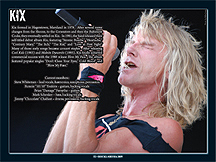 Limited Quantities of Rocklahoma 2009 Book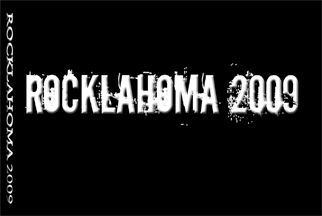 Only $54.95 with FREE SHIPPING
For All Orders Shipped in the United States
We have a limited quantity of ROCKLAHOMA 2008 BOOKS IN STOCK at a reduced price of $35.00
SHIPPED WITHIN 48 HOURS OF PURCHASE!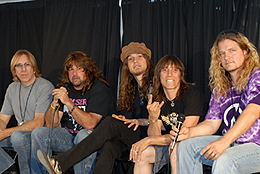 Tesla press conference Photo by Freddy Salazar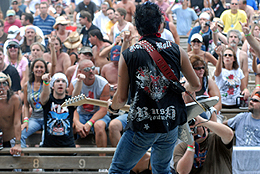 Trixter Photo by Freddy Salazar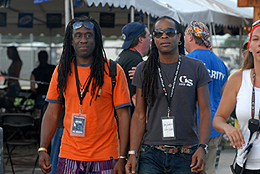 Living Colour Photo by Freddy Salazar

FREE SHIPPING FOR
ALL ORDERS SHIPPED
IN THE UNITED STATES
The Rocklahoma 2008 Coffee Table Book features: Firehouse, Jackyl, RATT, Rock and Roll Fantasy Camp™, Jetboy, House of Lords, Enuff Z'nuff, L.A. Guns, Dokken, Sebastian Bach, Bret Michaels, XYZ, Armored Saint, Kingdom Come, Living Colour, Night Ranger, Extreme, Triumph, Pretty Boy Floyd, Every Mother's Nightmare, Tora Tora, Black 'n Blue, Trixter, Lynch Mob, Kix, Lita Ford, Warrant, AXE, Zebra, UFO, Steelheart, Ace Frehley, Tesla, Queensr˙che and selected bands from the North and South stages.
Methods of payments accepted: VISA, MasterCard, Discover, American Express, via the website: www.rocklahomabook.com

Mail cashier's checks and money orders to:
ROCKLAHOMA COFFEE TABLE BOOK
P.O. BOX 720486
Oklahoma City, OK 73172

Any questions regarding the coffee table book, please call 405-474-8376 or email:
vernon@vernongowdy.com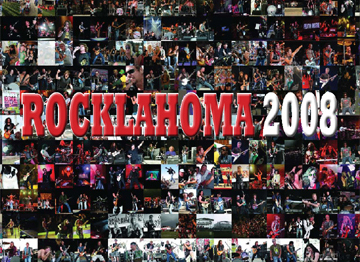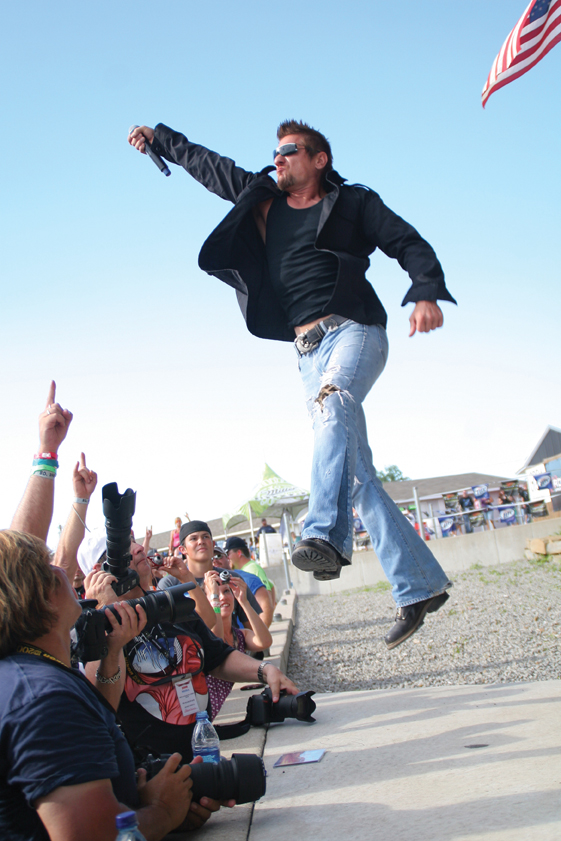 STEELHEART POSTER NOW AVAILABLE for ONLY $11.99
18"x24" special matte thick paper stock poster of Miljenko Matijevic, lead vocalist
of Steelheart taken at Rocklahoma 2008 festival by Vernon L. Gowdy III